Description
KW V1 Coilovers – Seat Ateca Cupra
Lowering Range
Front: 15-40mm
Rear: 10-35mm
CUSTOMIZED SUSPENSION LOWERING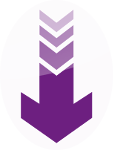 Fulfills Every Wish
KW coilover suspensions, KW coilover springs, and KW DLC AirSuspensions allow the suspension to be steplessly lowered within the framework of the certified technical component report. For example, our Street Comfort products allow for a customized height setting with gentle suspension lowering from 10 – 50 mm, while the Street Performance products allow the maximum technically possible suspension lowering range from 45 – 85 mm, depending on the vehicle. This means that the suspension can be lowered to suit the personal needs of the user and, depending on the product category, a setting ranging from Comfort to Performance can be chosen.
COMPOSITE SPRING SEAT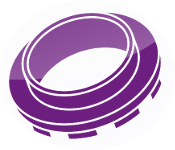 Because the Devil is in the Details
The KW coilover spring seat is made from a wear resistant and friction-optimized polyamide composite material with a stainless steel insert. In contrast to the anodized aluminum adjustable spring seats, the polyamide composite material prevents any possible oxidation. In combination with the Inox Line, this guarantees the long-term functionality of the height setting.
TRAPEZOIDAL THREAD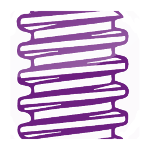 The Perfect Height-Adjustable Coilover
In comparison to common coilovers, KW uses a friction -optimized and dirt insensitive trapezoidal thread that displays low adjustment forces. Its large cross-sectional area allows for a higher load-bearing capacity.
INOX-LINE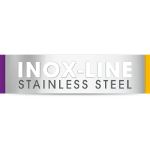 The Only Truly Permanent Corrosion Resistance
KW's coilover suspension struts are manufactured from high-quality stainless steel that is rust-proof. In contrast to other solutions, coatings will not wear off while adjusting the suspension settings making KW coilover struts 100 percent corrosion resistant with an unlimited lifespan. Lowering the suspension using the dirt-insensitive trapezoidal thread in combination with the polyamide composite collar guarantees long driving pleasure. Even after years the stepless suspension lowering is not affected by environmental influences.
Is your sport suspension too firm? Do you want a sporty look and driving dynamics without having to compromise comfort? KW offers the solution with the Street Comfort suspension – the comfortable sport suspension for a subtle suspension lowering and guaranteed perfect level thanks to the height-adjustment options of a KW coilover suspension. The handling or the comfort can be individually increased as desired via the integrated rebound adjustment. This way the KW Street Comfort coilovers offer the perfect compromise of driving dynamics and ride comfort.
The KW coilover kit Variant 1 "inox-line" is the ideal entry-level system for customers who want the technically lowest possible suspension setting or for those who want to customize their own. In extensive road tests, our experienced engineers developed a target group – specific setup by establishing an optimum balance of sportiness, comfort and safety and then implementing this in the series.Setup – facory-set pre-configured damper setup with adjustable rebound damping
Setup – factory-set pre-configured damping setup
The Variant 1 "inox-line" has a vehicle-specific, fix configured damping setup with a sporty and harmonious adjustment, which allows you to experience an optimal balance of sportiness and everyday practicality. Even with full payload and maximum axle loads, the dampers always work with a sporty characteristic.
TVR-A rebound stage damping (Twin Valve Rebound – Adjustable):
Continuously lowering
The KW Variant 1 allows a maximum or individual lowering within the tested adjustment range. Due to the dirt-resistant trapezoidal thread and the polyamide threaded ring, the continuous lowering can be varied quickly and easily, even after years.
The benchmark for coilovers
As with all KW coilovers, the engineers at KW develop in extensive test cycles on the Nürburgring Nordschleife and in our test center on the KW 7-post rig the vehicle-specific KW damper setup estimated by car enthusiasts worldwide. So you will experience your car even more directly and dynamically with a KW coilover kit.
After all, you do not buy just any coilover kit, but a KW coilover kit that has been specially developed and adapted for your vehicle type. KW as manufacturer exclusively uses own resources, high-quality components and the same damper technology as high-volume manufacturers. With the KW coilover suspension Street Comfort, the roll and pitch movements of the vehicle body are reduced during compression, so you benefit from an unadulterated directness and a sportier handling while driving.
Our experiences for your driving pleasure
For more than 20 years, we as manufacturer have been the market leader and innovator of individual suspension solutions for the street and racing applications. No matter where in the world, sporty drivers, automobile manufacturers and refiners rely on our KW coilovers "Made in Germany".
Every KW coilover kit undergoes extensive stress tests during production and is developed and manufactured directly in our company headquarters in Fichtenberg in order to meet the high standards of our KW quality management. So for us as a German manufacturer, it is important that we guarantee a several-year warranty on our KW coilover kits, which exceed the original equipment manufacturer quality, as well as suspension solutions which include more than 4,600 applications.